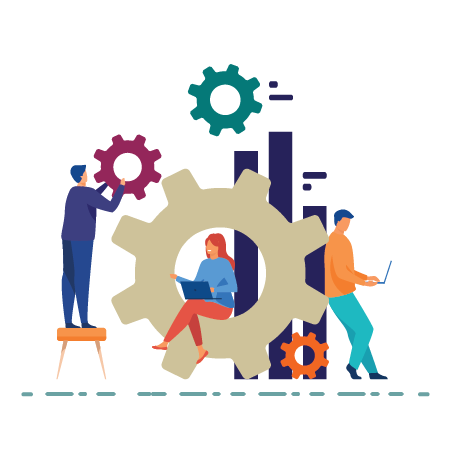 Organizational Development
Effective capacity building through clear and concise action.
Is your nonprofit stuck in a rut? Organizational development support will focus on identifying and addressing the root causes of problems that are holding your mission back from reaching its full potential. Services will vary based on organizational need and may include the following: multi-year strategic planning, board development, staff engagement, SWOT analysis. Nonprofit work is critical in supporting the community, but without clearly defined internal logistics and long-term planning, the mission gets lost.
Program Evaluation
Support impact with measurable data.
We know you do great work, you know you do great work, but how do you prove that to funders and the community at large? Let us help take your program impact a step further by implementing measurable outcomes, data measurement and collection strategies. Our Program Evaluation services will provide qualitative and quantitative solutions to measure the impact of your programs and tell your story through data. We'll leave you with an impact assessment that will surely impress stakeholders.