OUR STORY
RevComm Consulting is a passionate and growing family-owned nonprofit consulting business aiming to revolutionize communities through the power of philanthropy. We are passionate about social justice, and creating a community where children thrive, and adults succeed. Our services empower nonprofits to meet the highest needs of the community while always keeping their mission and values at the heart of the solution. Founded in 2017, RevComm Consulting provides Grant Funding, Web Development, Creative Design, 501c3 Formation, Data Solutions and Business Planning. While a large majority of our clients are in the Southern California region, RevComm Consulting has supported agencies all across California and beyond. We pride ourselves on being "mission-agnostic", meaning our clients serve diverse backgrounds with focus areas ranging from mental and behavioral health to racial justice and domestic violence support. We understand that nonprofit organizations have many clients, – staff, Board of Directors, donors, end users, and most importantly, the community being served – but are these clients being maximized? Once we understand your organization's mission, culture, and vision for the community, we will be right by your side to assess your current challenges and provide practical solutions linked with innovative approaches to increase productivity and inspire your community.
YOUR TEAM
We are not just consultants - we are your thought partners.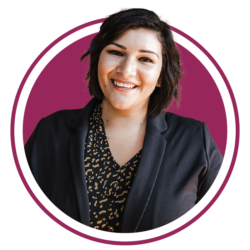 CRYSTAL GONZALEZ – Founder & Principal Consultant
Founder of RevComm Consulting, Crystal truly believes that nonprofit work makes the world go round. Working with small to medium sized nonprofits for over a decade, she has helped organizations increase grant funding revenue, implement and utilize fundraising and client management software, effectively evaluate programs, and improve internal structure and process.
In addition to Crystal's professional expertise, she possesses a rich educational background including a Bachelor of Arts in Latin American Studies from UC – Santa Barbara and a Master of Business Administration w/ Management specialization from CSU – Dominguez Hills.
DANIEL GONZALEZ – Co-Founder & Marketing/IT Consultant
Co-Founder and Marketing Consultant, Daniel specializes in nonprofit marketing, branding, graphic design and system configuration. He is an expert in story telling through design and has a way of connecting effectively with donors, funders, clients, and the community at large through powerful and strategic marketing solutions.
Prior to nonprofit consulting, Daniel spent years providing operations and system support in the mortgage industry, while freelance graphic designing for over a decade. In wanting to combine his passion for philanthropy with his creative knowledge and talent, he played a crucial role in the founding of what is now RevComm Consulting.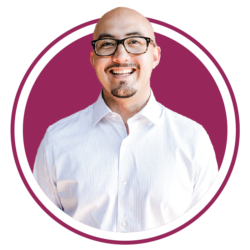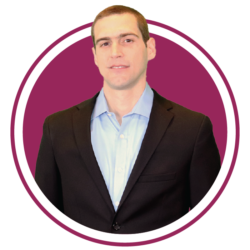 JEREMY SARDA – Software Engineer
Software Engineer and Web Design Consultant, Jeremy brings over 15 years of experience in the technology field. He is truly passionate about solving technological challenges and helping nonprofit organizations have a website they are proud of. On his free time, Jeremy likes to learn and experiment with the latest languages, libraries, frameworks, and technologies – with his support, you'll always receive the latest and greatest in the world of tech. Jeremy's portfolio includes support of a variety of industries – he prides himself on taking the fear out of technology and describing his work in a way that all clients can understand.